BIOGRAPHY
The mid 80's and 90's were great years for R&B/Soul music and produced some of the most beloved and talented male groups. And during that time, one of the most successful and endearing powerhouses was the R&B trio LeVert.
Formed in Cleveland, Ohio in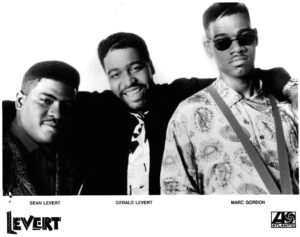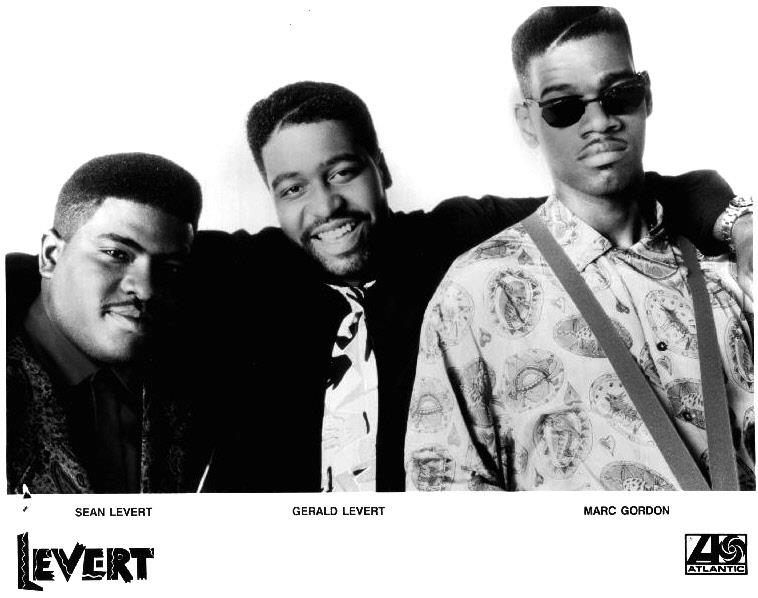 1984, LeVert was a dominant force on the music charts and created a successful blueprint for urban male groups. The trio's formula of combining soulful ballads and up-tempo beats with catchy hooks produced a dynamic catalog of music to be enjoyed for many years to come. Before adding "Roman Numeral" II to the LeVert brand as in LEVERT II, the original group was comprised of Marc Gordon, Gerald and Sean Levert. The trio hit popular mainstay through urban radio delivering a string of HOT records such as "I Get Hot", "Bloodline", "The Big Throwdown", "Just Coolin", "Rope a Dope Style", For Real Tho" and "Whole Scenario". LeVert racked up hit singles such as "(Pop Pop Pop) Goes My Mind", "Casanova", "Baby I'm Ready", "Addicted To You", which featured in Eddie Murphy's hit movie, "Coming To America" and "Just Coolin" the first R&B group & song to feature a rapper, Heavy D.
 The group's founding members, Marc and Gerald always knew that music was their destiny and LeVert became its own reckoning. The group would spend long days and sleepless nights in the basement writing songs, recording and practicing their dance moves but LeVert's road to stardom was not paved with industry hook-ups or doors that magically flew open because of their name, in fact, the group was turned down by every label Gerald's father, Eddie Levert, presented it to… but the young LeVert group remained focused on making that dream, a reality. Tired of the rejection from major labels, Eddie decided to push the guys independent, so he teamed up with a good friend & former Philly International Records Exec, Harry Coombs and released the first LeVert album "I Get Hot" on Tempre Records.
The pieces started falling into place for LeVert, with an appearance on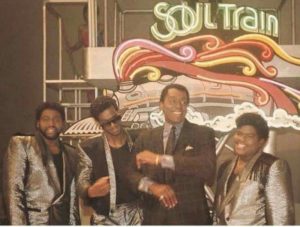 Soul Train with Don Cornelius and their single "I'm Still" on the Billboard R&B Soul charts, definitely helped fuel the fire. Now, those long rehearsals started paying off for young group, booking gigs all over the country, opening up for national acts like "The Temptations", "One Way" & of course The O'Jays. One gig in particular, in Washington D.C., brought the industry out, and that night was magical, cause LeVert put it down so hard, that Atlantic Records VP, Hank Caldwell, went backstage to congratulate the guys on their impressive show, then offered them a record deal… They were excited about the opportunity but weren't so sure on how real it was… and then, the very next week, Gerald, Marc & Sean received recording contracts from Atlantic Records, needless to say, they signed the deal and these young men from Cleveland Ohio, made history… They knew that if given a fair look, the music would speak for itself, and so it did- over and over again. The hit making duo of Marc Gordon & Gerald Levert formed Trevel Productions in 1987 and initially signed on the "Rude Boys" who gained tremendous success from their No #1 hit "Written All Over Your Face" and "Men at Large" with their hit single "So Alone".
Whether churning out hits for LeVert or creating hot tracks for other artists, Marc & Gerald had the "Midas Touch". For more than 10 years, They've produced, wrote on or developed other successful recording artists such as Troop, Mikki Howard, Stephanie Mills, The O'Jays & Anita Baker and many others… Marc & Gerald followed the beat of their own drum and left a lasting impression in the hearts and minds of R&B/ Soul music lovers across the world.
In pursuit of greater heights in 1995, all the group's members decided to pursue individual opportunities. Gerald Levert went on to conquer the music industry as a successful solo artist, songwriter, producer and actor. Marc Gordon relocated to Los Angeles and continued producing and writing, with a variety of successful recording artists such as IMX, Marques Houston and Musiq Soul- Child. Sean Levert also pursued a solo career and often performed with both his father and brother. He added actor to his resume and appeared in several inspirational stage plays. All three, soon acknowledged their yearning to reunite and give their loyal fans more music, but before it could happen, tragedy struck on November 10, 2006 and the music world lost a timeless voice of Gerald Levert, but not the spirit of his soul. With heavy hearts Marc and Sean picked up the pieces and focused on the future, so, with the blessing of their patriarch Eddie Levert, they went back into the studio. After diligently searching to find a third member who possessed all of the right qualities, Marc recruited new member, "Blaq Rose" and their chemistry was undeniable. Then the unthinkable happened again on March 30, 2008, they've now lost Sean… at the crux of a new beginning. Marc says, "The loss of Gerald & Sean, has been tough emotionally"… as he pulled himself together once more, knowing the obstacles but felt this is exactly what Gerald & Sean would have wanted him to do. So he moved forward in a positive direction with a positive attitude…
Born and raised in Youngstown, Ohio, a talented musician, singer, songwriter and producer in his own right. Blaq Rose, once signed by Dr. Dre, with his local group to Aftermath Records, produced "Hello Darling" and "I wanna Get To Know You" on the "Tell Me It's Real" and "Something Inside Of Me" on the "X" album for K-Ci & JoJo, all of which, went platinum.
Blaq Rose has also worked with some of the top names in the music industry including, Anthony Hamilton and Christina Milian and with a renewed sense of purpose, Blaq jumped right in, bringing his skills to the table and began creating new music with Marc & Sean for LEVERT II. They buckled down in the studio and the lyrics and harmonies just began to flow…
Born and raised in Lima, Ohio, Parrice has been singing virtually all his life. Inspired as a young child by his uncles' singing in church, Parrice quickly grabbed the reins of his raw talent and was afforded the opportunity to be mentored by members of "Boyz II Men", and developed an infectious falsetto to tenor…
Parrice, really kicked his career up a notch by winning the Championship Title on 106th & Park's "Wild-Out Wednesday", vocal competition segment on the B.E.T. network.
By honing his craft, Parrice has performed and worked with artist like Tank, Guy and numerous award-winning producers, being heavily influenced by Jodeci, Blackstreet, Roger Troutman, Zapp, The O'Jays, The Isley Brother's, and the Ohio Players…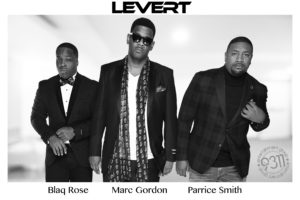 LeVert – LEVERT II
              Prior Releases
LeVert has released a total of 7 group albums, 5 selling gold & platinum status, with several number #1 singles on Billboard's R&B/ Soul charts, in addition to both "New Jack City" (which they also had a cameo in) & "Coming To America" soundtrack's single releases also reaching #1…
LEVERT II, has released one indie Album that posthumously includes the late Sean Levert.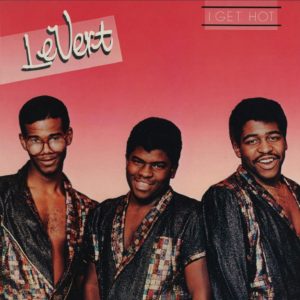 I Get Hot- "I'm Still"
Bloodline- "Pop Pop Pop- Goes My Mind", "Let's Go Out Tonight"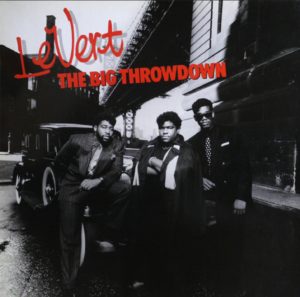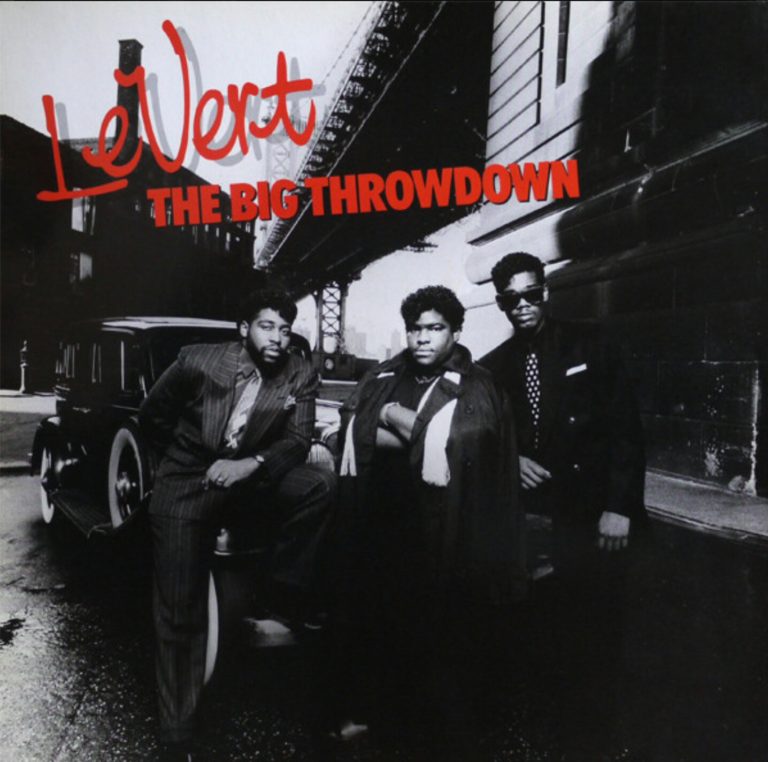 The Big Throwdown-
"Fascination", "Casanova", "My Forever Love", "Sweet Sensation"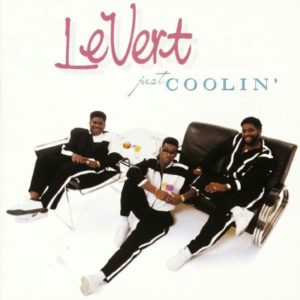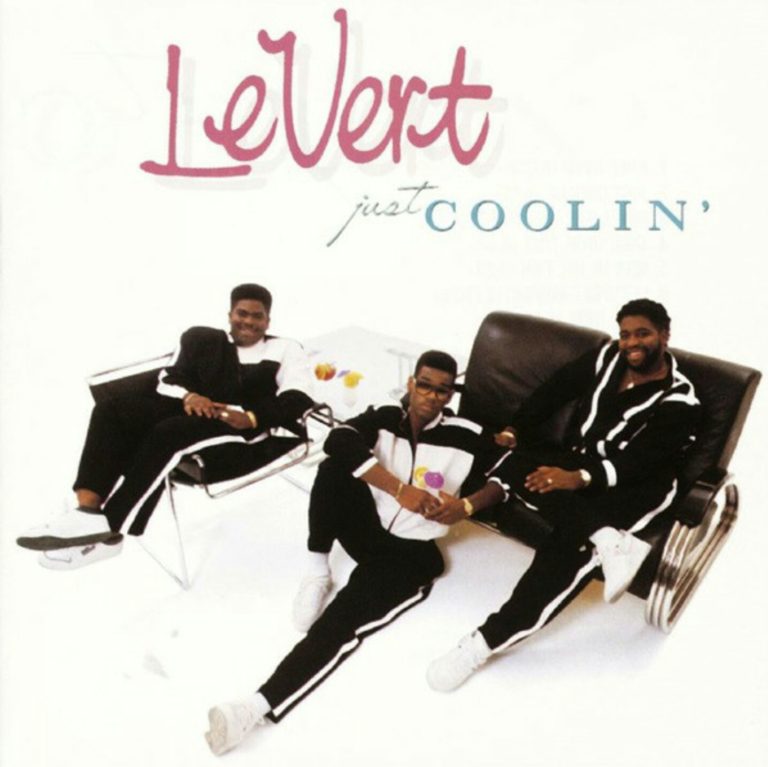 Just Coolin-
"Pull Over", "Just Coolin", "Addicted To You" (Bonus Track), "Gotta Get The Money", "Smilin"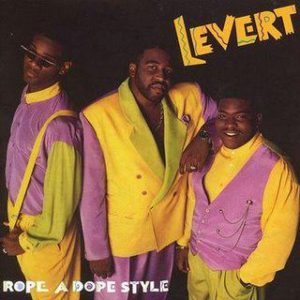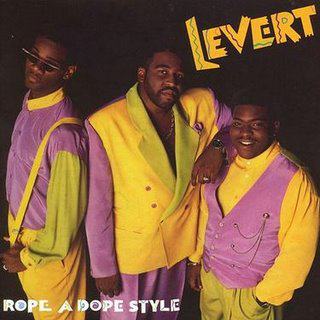 Rope a Dope Style-
"Rope a Dope Style", "All Seasons", "Baby I'm Ready", "Give A Little Love"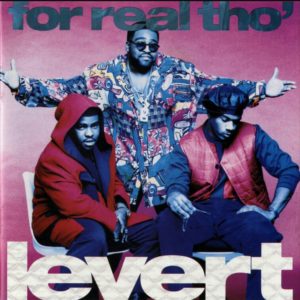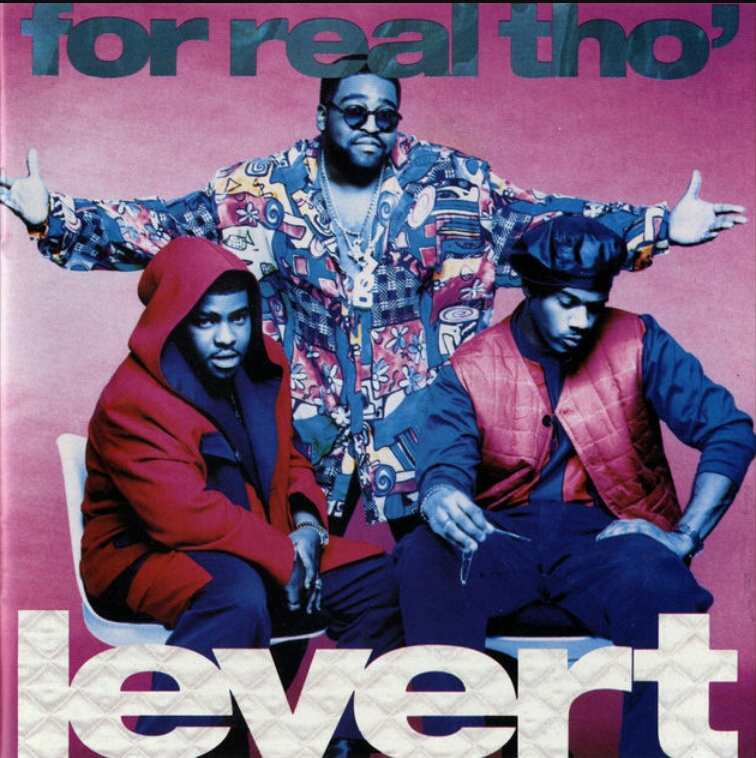 For Real Tho-
"Good Ole Days", "ABC 123", "Do The Thang"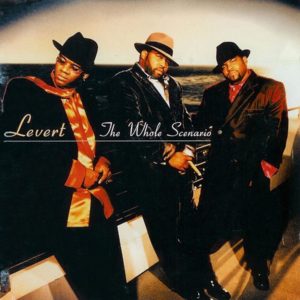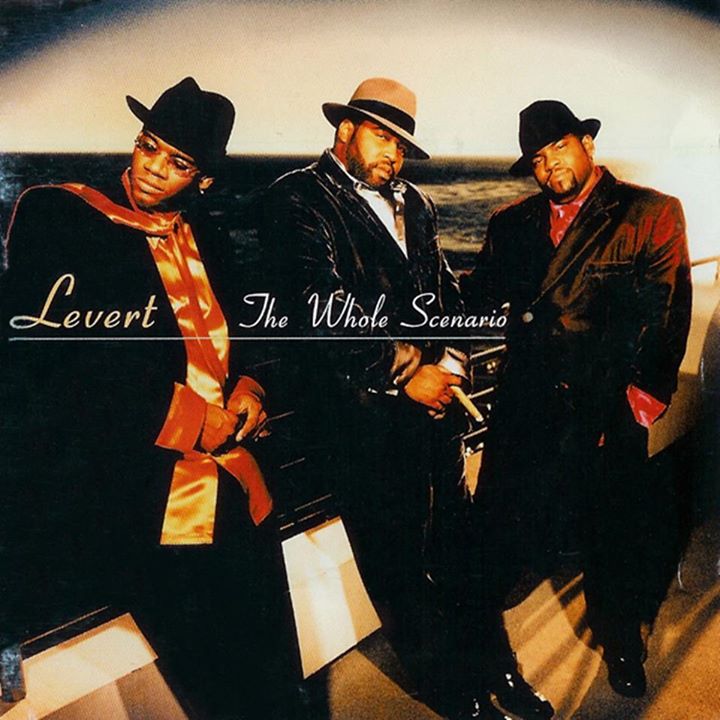 The Whole Scenario-
"True That" (ft. Yo-Yo & Queen Pen), "Sorry Is"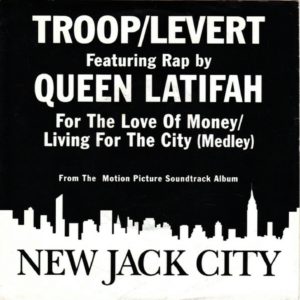 New Jack City Soundtrack-
"For The Love Of Money-Livin For The City"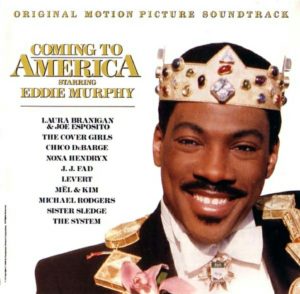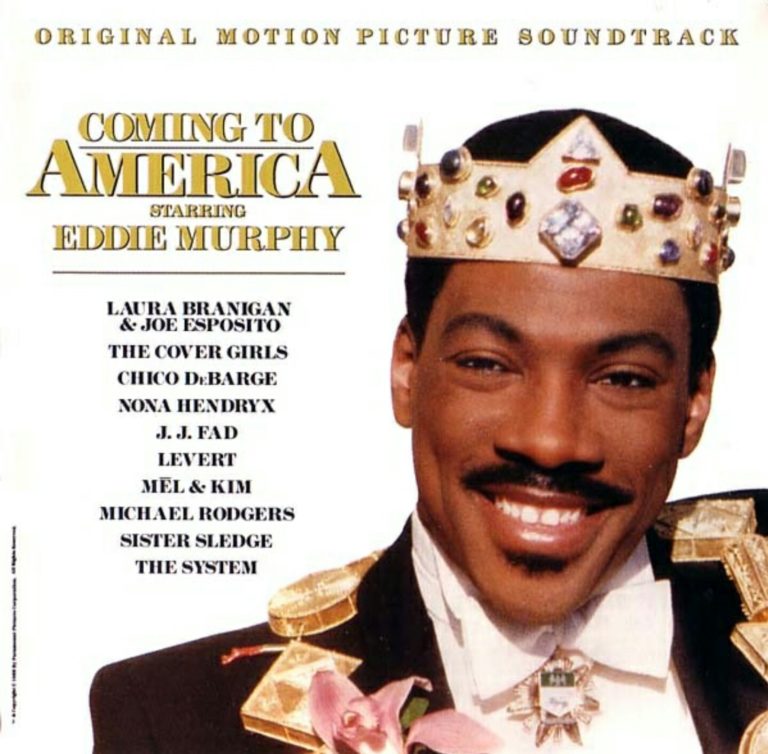 Coming To America-
"Addicted To You" (Bous Track- Just Coolin')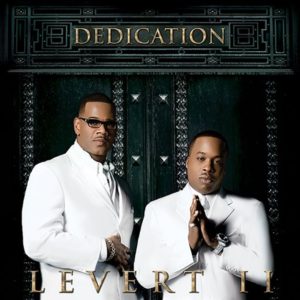 Dedication-
"What A Woman" (ft. O'Jays), "Hey Love"
LEVERT II Receive's A Proclamation In Houston,
Texas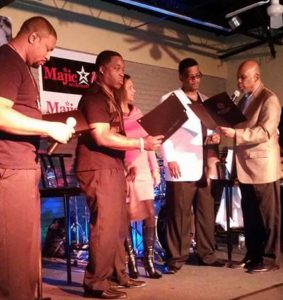 The 10th of November, 2016, LEVERT , Marc Gordon , Blaq Rose & Parrice Smith, along with the Rude Boys & Men At Large. Put on an epic tribute in Houston Texas, which marked the 10th anniversary of Gerald Levert's passing. On this day, right before they sang "Casanova" the city of Houston presented these Proclamation's to LEVERT II.
Honorary Bricks in front of the Rock Hall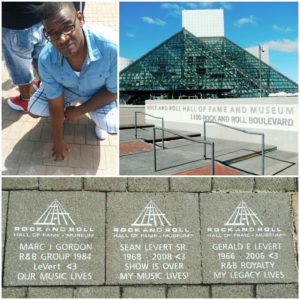 New Single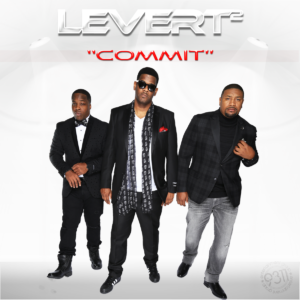 "Commit"
Press
Shows
Contact
9311 Entertainment Group
Management
Michael Black   323-240-5307
A.B. Walker     216-466-6542